This is a Sponsored post written by me on behalf of Honey Bunches of Oats. All opinions are 100% mine.
My family recently had the opportunity to try Honey Bunches of Oats Morning Energy. Honey Bunches of Oats has introduced a NEW cereal to help get you going in the morning and keep you going all day. Packed with whole grain, protein and fiber, the combination of crispy whole grain flakes and granola clusters doesn't sacrifice on taste to deliver a nutritious, wholesome breakfast.
Available in two flavors – Cinnamon Crunch and Chocolatey Almond Crunch – these cereals are a great way to jump-start your day and help reduce mid-morning hunger. Honey Bunches of Oats Morning Energy Cinnamon Crunch is made with sweet, crunchy cinnamon clusters. Honey Bunches of Oats Morning Energy Chocolatey Almond Crunch includes delicious chocolatey morsels and almonds.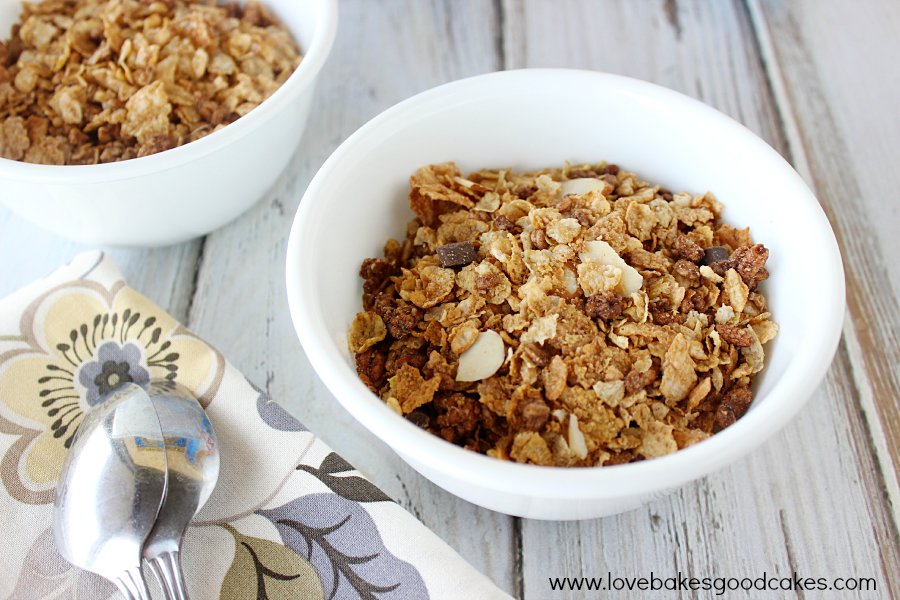 The Chocolatey Almond Crunch was the family favorite! To make our breakfast even better - each serving delivers more than ⅔ of your day's whole grain, 10g of protein when combined with a half cup of fat-free milk, and 5g of fiber per serving to help you be your morning best!
Honey Bunches of Oats Morning Energy is a wholesome cereal the entire family will love!

I look forward to breakfast now that I have Honey Bunches of Oats Morning Energy cereal!
Which of the two new Morning Energy flavors are you most excited to try?!
I hope you enjoy! Shared at thesefun parties!
Don't forget to share and comment ♥
Copyright © Love Bakes Good Cakes 2012-2013 All Rights Reserved