This is a Sponsored post written by me on behalf of
PERK
. All opinions are 100% mine.

I don't know about you, but I am very influenced by smell. The smell of cookies baking or a pot of chili on the stove takes me back to my childhood. I love the smell of fresh towels or sheets out of the dryer. I love the "baby smell" of new babies. My husband wears a cologne that just sends my mind in another direction! Ahhhh, yes - TMI. ;)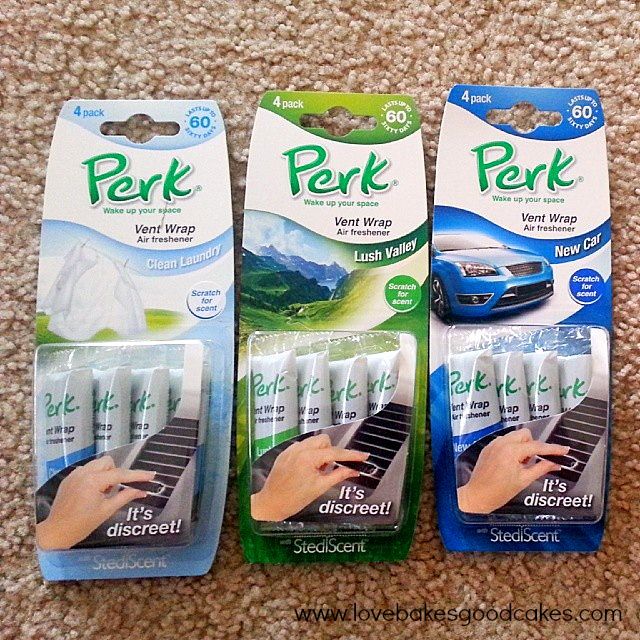 The truth is, I think we all have smells that immediately elicit memories ... and certain smells have even been proven to influence our mood. I like walking into my house or getting into my car and having them smell "good" .... don't you?! I recently had the opportunity to try out some PERK
Vent Wrap
s - and they worked fantastically in my van! My favorite was definitely the Lush Valley - and I can't wait to try the delicious Golden Vanilla (vanilla is one of my favorite scents)! I loved how small and discreet the
vent air freshener
s are - and I
really
loved the long-lasting fragrance.
PERK is a new brand of sleek, innovative auto air fresheners that will Wake Up Your Space! PERK Vent Wrap is a completely new kind of vent air freshener. It's super discreet and your passengers will wonder why your car smells so great! It's unique, patent-pending design makes it virtually invisible - that's why we call it "
Invisibly Fresh
". While you may not notice your Vent Wrap air freshener, you will notice the fragrance. Hidden under the soft black protective cover is a revolutionary fragrance technology. No more wondering where the fragrance went after a couple days! No need to fiddle with adjustable dials. Our patent-pending layered
StediScent® - for fragrance that is just right
technology will provide fragrance that is just right!
Vent Wrap is available in a broad range of great fragrances – there's something for every taste. Each Vent Wrap is individually sealed – place one on your vent and store the rest. The wrapper will hold in the fragrance until you are ready to release it. After about 2 weeks, replace your Vent Wrap with a new one, fresh out of the wrapper. Each 4 pack will provide you with 60 days of fabulous fragrance.
Benefits of PERK Vent Wrap:
• NEW vent air freshener that is discreet when placed on the vent
• NEW StediScent® technology delivers fragrance that is just right!
• Individually wrapped packs hold in the fragrance until you are ready to release it
• Easy to use – nothing to pull, click or put together – just slide it onto the vent blade and go!
• Unique design
It doesn't block air flow
It allows vent to function as intended (vent can be adjusted with product on it unlike other vent air fresheners)
• No liquid to leak or spill
• 4 pack = 60 days of fragrance (around 2 full weeks of fragrance per Vent Wrap)
• Great fragrances (revitalizing Lush Valley, cool Absolute Zero, delicious Golden Vanilla, fresh Clean Laundry, and smooth New Car)
• Where to purchase – Advance Auto Parts, Walmart, Target, and other retailers that sell automotive air fresheners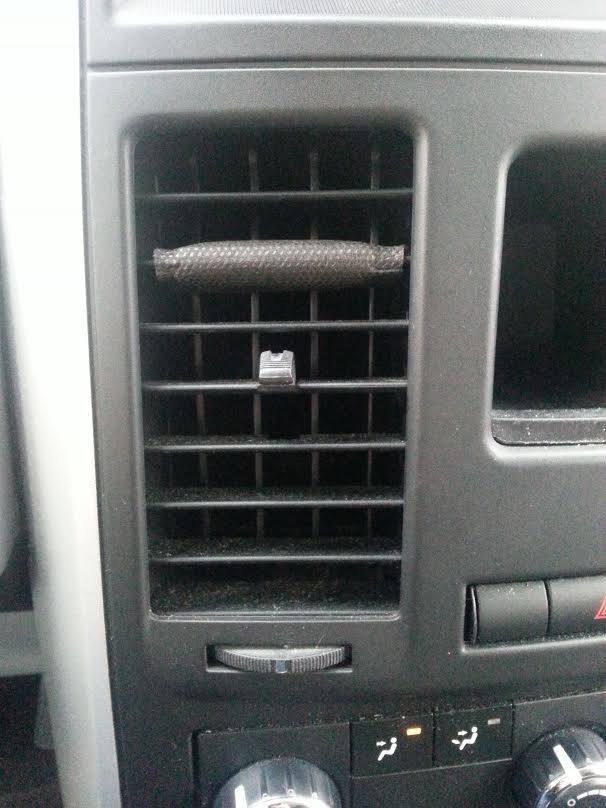 If you would like to wake up your space, be sure to check out PERK Vent Wraps!
Perk Vent Wraps is sponsoring a giveaway for a PERK prize pack for Love Bakes Good Cakes readers. The winner will receive 6 months of free PERK Vent Wraps! Y'all are gonna love these Vent Wraps!
*** This giveaway is only open to US residents, 18 yr. old and older.
Don't forget to share and comment ♥
Copyright © Love Bakes Good Cakes 2012-2013 All Rights Reserved