With only 3 ingredients, this Easy Apple Cake is perfect for Fall Baking! #apples #fallbaking
Are y'all ready for some Fall baking?! I am!! I have been dreaming about pumpkin and apple treats for weeks now. As you may have already noticed from some of my recent posts, I have given in and started baking. Of course, it's still hotter than you know what here in Phoenix ... nevermind that though ... let's do some baking!
I wanted to share this Easy Apple Cake last year, but it's one of those recipes I never got around to making. It only has THREE ingredients and it's perfect for Fall baking! I like to make it look a little fancier with a dollop of sweetened whipped cream and a sprinkle of cinnamon, but that it totally optional and up to you! I've linked my Homemade Sweetened Whipped Cream in the recipe below in case you would like a homemade version. A scoop of cinnamon or vanilla ice cream would be great also! Of course, it's great by itself also! :)
Today, you can find me over at Just Us Four ... I'm sharing this family-favorite Easy Apple Cake. I'll see y'all over there! :) Click HERE to be magically transported through bloggyland to see the recipe.
Other Posts You May Enjoy: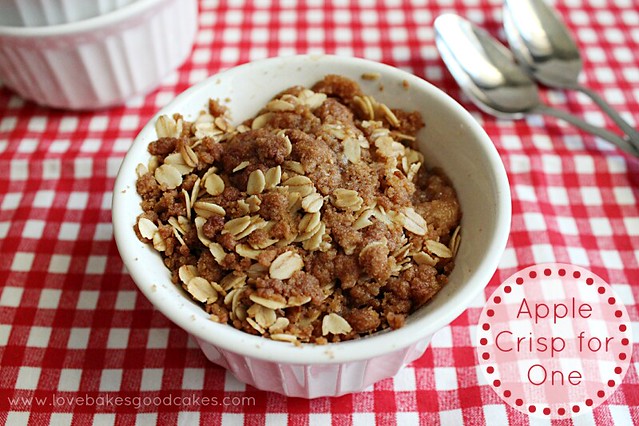 Apple Crisp for One
Pumpkin Spice Poke Cake
I hope you enjoy! Shared at thesefun parties!
Don't forget to share and comment ♥
Copyright © Love Bakes Good Cakes 2012-2013 All Rights Reserved