This post brought to you by Graze.com. All opinions are 100% mine.
Snacking reinvented with Graze. #graze #snack #ad
Are you a snacker? I love to snack - and to be perfectly honest, I don't always make good choices. I recently heard about Graze.com - a company that is designed to fit around you! Graze.com is a subscription snack box service founded five years ago by seven friends in the UK who got sick of the same old snacks and wanted a better way to snack. They launched in the USA in January - and they already have over 200K American subscribers, aka "grazers."
As I looked more into Graze.com, I loved that I could set taste preferences and if I have any dietary limitations, those are taken into consideration. The boxes fit inside a standard mailbox and are easily scheduled online! If you know me, then you know I am a big fan of convenience! :)
I also loved that the snacks come perfectly portioned. Each box contains four satisfying snacks inside. These snacks are a great way to keep your hands out of the cookie jar! :) With 90 snacks (and millions of graze box combinations), there's always something new to try!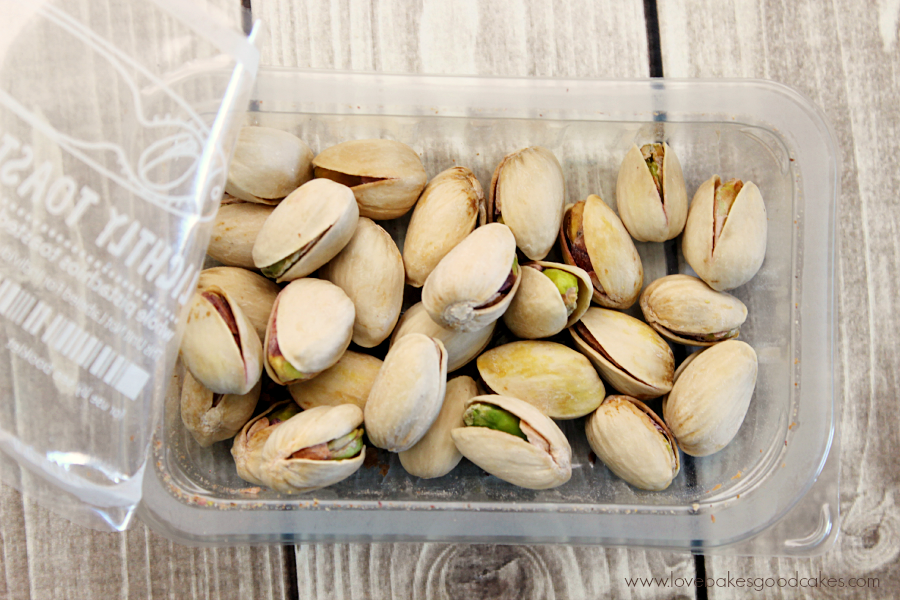 So far, one of my favorites has been the Lightly Toasted Pistachios. Seriously, these could not have come at a better time - I was actually wanting pistachios! How lucky was that for them to be in my Graze snack box?! Needless to say, I may have been overly excited when I spotted them in my last Graze snack box. They didn't even last 5 minutes .... but that's another story!
Another favorite so far, was the Key Lime Pie snack. As I have mentioned to y'all before, I am the only one in my house who likes Key Lime, so it's a real treat when I get a chance to enjoy Key lime anything! :)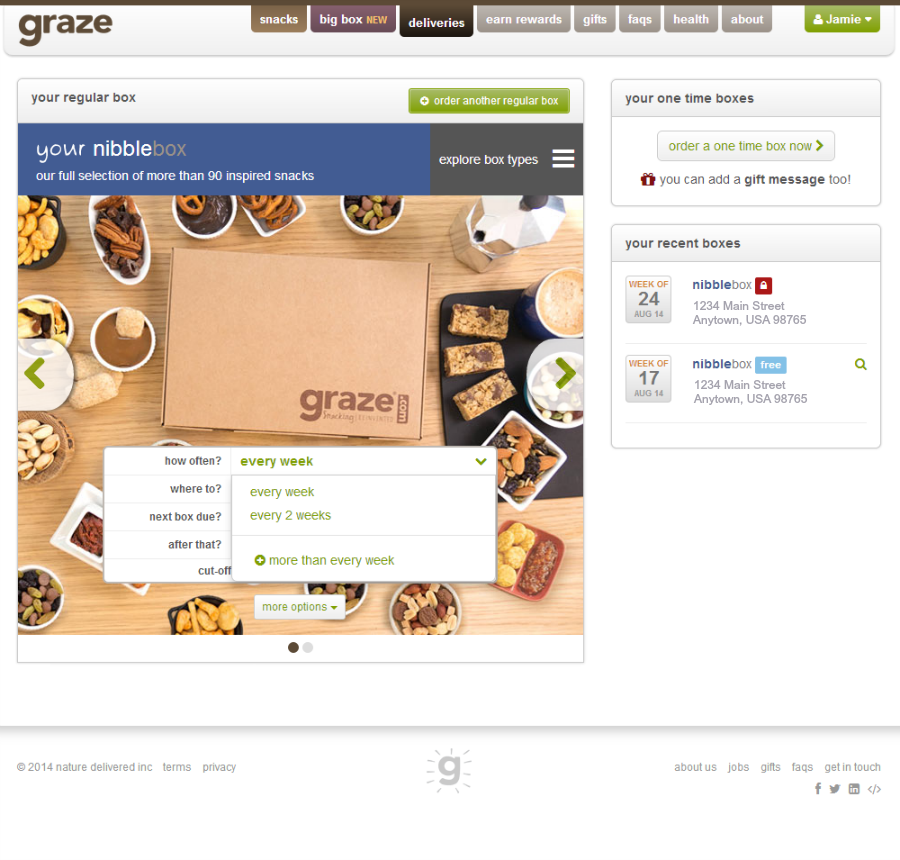 It's easy to schedule deliveries weekly, bi-weekly or a one time box - and you can even schedule them to be delivered to your home or office! I loved the flexibility with Graze!
On my dashboard, I can see where in the process my next box is! I can also see the deadline for when I need to make changes to my next box.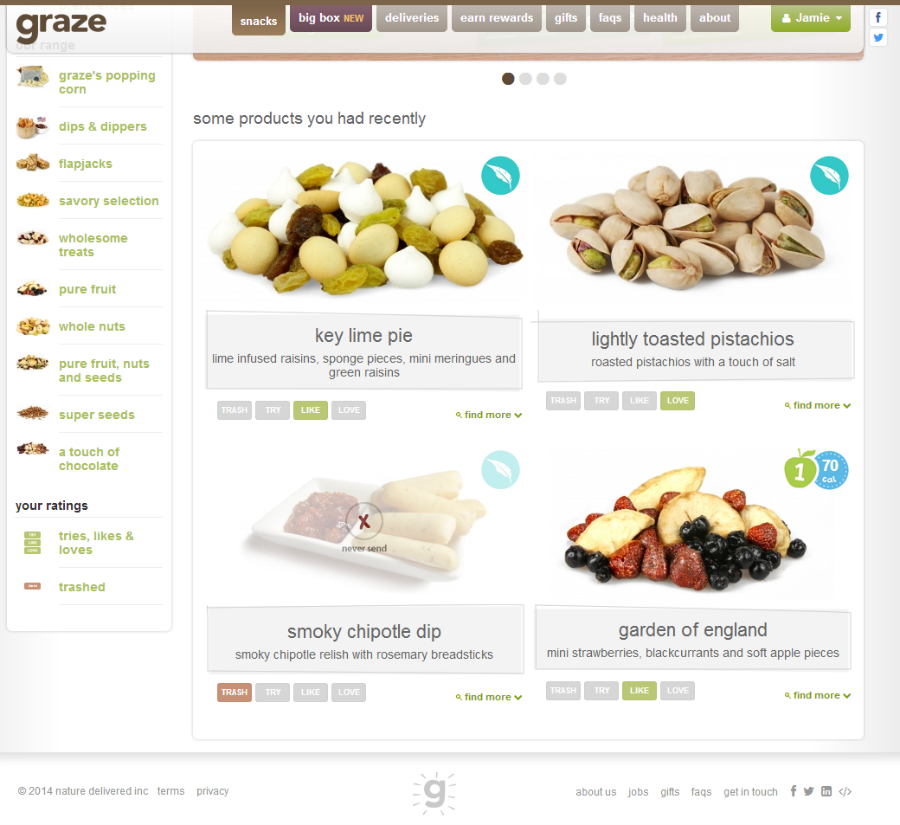 Graze also make it super easy to rate the snacks you love (so you can get more of them) and trash the ones you weren't so fond of!
With Graze, you can get your First Box Free! If you love trying new snacks, I hope you will give Graze.com a try! I'm looking forward to my next box and the new yumminess that awaits me! You can get your first box free with this code: SUMMERBOX5
Copyright © Love Bakes Good Cakes 2012-2013 All Rights Reserved