This is a Sponsored post written by me on behalf of
P.F. Chang's
for
SocialSpark
. All opinions are 100% mine.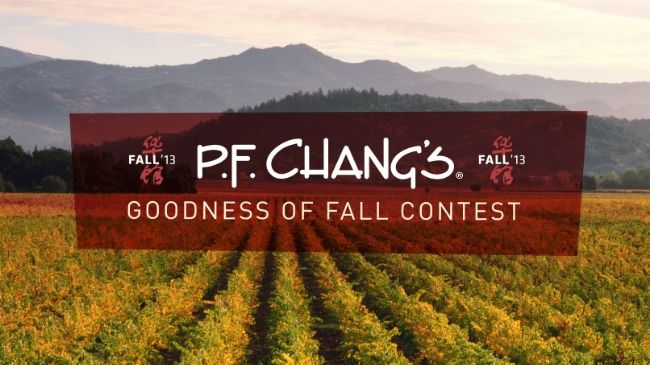 At P.F. Chang's guests are surrounded by a unique, modern environment combining influences of Asian and American cultures evident from the décor through the menu. And now, the Goodness of Fall is fresh for the tasting at P.F. Chang's with their new Fall Seasonal Menu.
*Ginger Jalapeno Mule and Apple Cinnamon Martini
*Pumpkin Dessert Wontons
*Apple Cinnamon Martini
*Apple Dessert Wontons
*Shanghai Waldorf Salad
*Crispy Korean Chicken Wings
*Miso Chicken
*Harvest Vegetable Quinoa "Fried Rice"
*Vietnamese Noodles with Steak & Shrimp
*Citrus Mustard Prawns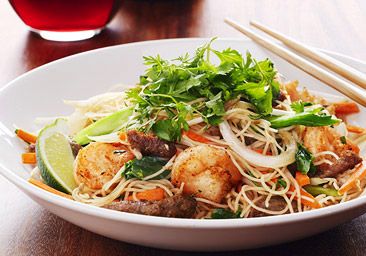 I can't wait to try the Vietnamese Noodles with Steak and Shrimp (pictured above) and the Pumpkin Dessert Wontons (pictured below)! They both sound phenomenal!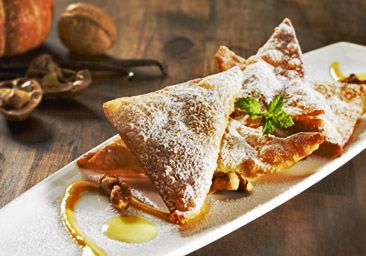 In addition, P.F. Chang's is also hosting the
The Goodness of Fall Contest
, in which contestants will create at least 3 unique fall dishes highlighting 3 of the seasonal ingredients that are used on the new Fall Seasonal Menu. The top 5 recipes will then be submitted to a panel of judges for a chance to win the grand prize! Make sure to include 3-5 images of your creation and submit your recipe to
The Goodness of Fall Contest
to be entered for the Napa getaway!
Contest Panelist include: Philip Chiang, Cofounder of P.F. Chang's; Yuji Iwasa, Head Development Chef at P.F. Chang's; Mary Melton, Director of Beverage at P.F. Chang's; and Jennifer Chong; a prominent blogger partner.
Prizes include: a $50 daily P.F. Chang's gift card winner; The grand prize winner and one lucky guest will win a two-night trip to Napa in Spring of 2014, including an exclusive visit to the guest house at a Napa Valley vineyard where judges Philip Chiang and Yuji Iwasa will be cooking some of their favorite dishes. Director of Beverage Mary Melton will also be there, guiding the winners through an extensive wine tasting. It's a once-in-a-lifetime Napa Valley getaway!
Just by visiting the contest page, P.F.Chang's is offering a printable $10 off $40 special offer!
Hurry in to P.F. Chang's to experience the Fall Seasonal Menu and then enter your own recipe in the Goodness of Fall Contest.

I would love to know which Fall dish are you most excited to try?